Randy Rhoads Remembered Interviews: Scotti Hill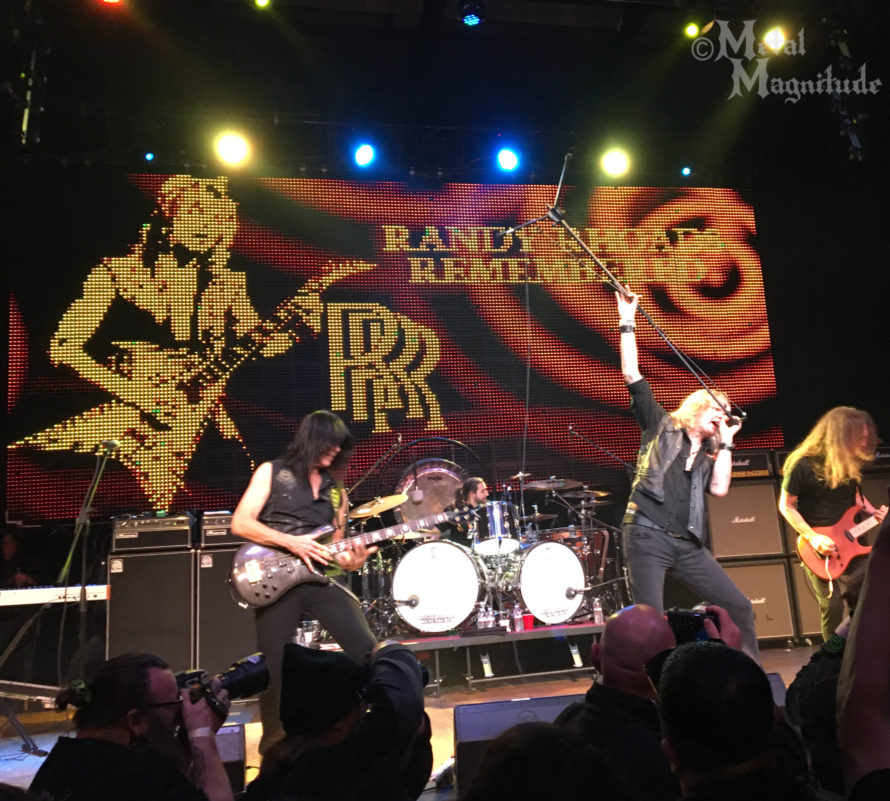 "Crazy Train" is probably the best known song from Randy Rhoads, so being the guitarist to take it on in a tribute to the great virtuoso himself must be both a thrilling and daunting experience. It certainly seemed to provide nothing but excitement for the musician who took it on at this event, as he was very enthusiastic about the whole thing. Scotti Hill of Skid Row was the man who took to the stage to play this wildly successful hit, and I had a few words with him on the red carpet reception beforehand to get his thoughts on the show.
---
We're here at the Randy Rhoads Remembered event, an excellent event to remember an excellent guitarist, so I'd like to ask how you're feeling about tonight.
I'm very excited, very flattered to be here. I'm usually out on the road when this is going on, so I was thrilled to get a call about a week ago…Brian called me and he's like, "I didn't realize you were in L.A.! Come on down and play". I was like "Wow, what song do you want me to play?", and he said "Play 'Crazy Train'"! I said, "Really?! Awesome! I just happen to know that song!" *laughs*
That's awesome! Well, that song is definitely something to look forward too. Also, you'll be performing in the Ronnie Montrose Remembered event this weekend as well. Two events in one week remembering two great guitarists, so what are your thoughts on that one?
It's great, I went and rehearsed last night and, like I said, it's an honor to be asked to do these things. I used to look through the guitar magazines when I was a kid and just dream about playing with guys of this caliber, you know? I mean, there're just incredible players here and to get to stand next to Rudy and actually play one of the songs he performed with Randy is really, really cool!
Very exciting. And of course, some other exciting stuff in the area is NAMM, just kicked off. What have you got going on at NAMM?
Well, tomorrow is my browsing day, I'll be walking around getting my feet tired, and Saturday is my signing day. I've got some signings, and I'm going to take care of all that – I'll be at the Yamaha, I'll be at Korg, I'll be at Ace Music – kissing babies, shaking hands, and all that good stuff.
Sounds like fun. Last but not least, a little update on Skid Row and what's going on lately?
Yes, we've made it official, Zp is our new singer, actually. And he's a great guy, he's been with us for about a year, playing. We just went under the radar, we didn't do any press or anything. So we decided to make the announcement the other night on stage in Nova Scotia and it hit the press quick and we're very excited about it. He's a brother and we're happy to have a guy who's one of us.
Excellent. Definitely looking forward to hearing "Crazy Train" from you tonight, and thank you for taking the time to talk with me.
Absolutely, pleasure to meet you.
---
For the rest of my red carpet interviews from Randy Rhoads Remembered, check out my review of the show as well as the interviews page.