Randy Rhoads Remembered Interviews: Chas West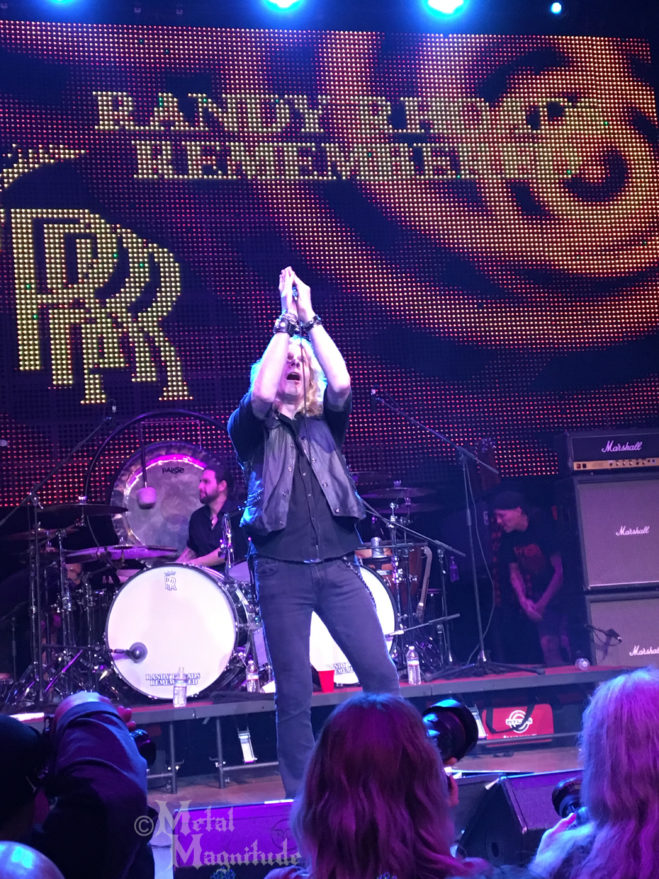 Closing out the night of interviews on the red carpet for me was vocalist Chas West. The show was just about to start, so I didn't want to keep him long, but I did get a little insight on the event, and found out about a new solo record on the way.
---
I know you only have a minute or so before you have to get inside, so I just want to get some quick thoughts on tonight's event.
Sure! Oh, it's great. It's a great show, you know. I think this is the fourth year we've done this now. I didn't know Randy but I know his family, I've gotten to know them pretty well and it's great. He was a phenomenal guitarist who, in his short life, he did so much, made such an impact. So it's a real honor to do it. And then of course, tomorrow night's the Bonzo Bash, and that to me is my five-hour Zep marathon that I sing, right? (laughs) And that's really from the heart and soul since I played with Bonzo's son Jason for many years. I think it's the seventh year we've done that now, and we've done it on the East Coast also. So it's great, I love it.
What are you going to be doing in the show?
I'm going to be doing "No Bone Movies"…
Nice! Great one.
I know, exactly! It's great, 'cause it's got a sense of humor about it, right? It's the English – (mock English accent) "Takin' the piss right", as they say. Also, "Crazy Train" and "You Can't Kill Rock and Roll".
Some awesome choices there.
Oh yeah, definitely. I'm working on my first solo record too. I signed a solo deal with Frontiers Records, the President of label signed me and in fact one of the guitarists playing tonight, Roy Z, he's producing and co-writing with me. Brian Tichy, who's the founder of Bonzo Bash and Randy Rhoads Remembered, he co-wrote two songs with me and is playing drums on it. And my bro Chilli Moreno who plays with Puddle of Mudd and he's going to be playing the Bonzo Bash tomorrow night, he's playing the other drums on the rest of the songs. So it's a real family affair, you know?
That sounds great, I'm glad to know about your new solo record!
Well, thank you. It probably won't be 'til the end of the year, something like that. But thanks, I'm looking forward to it.
I'll be looking out for it as well. I'll let you go in now, thanks for your time.
Thank you.
---
For the rest of my red carpet interviews from Randy Rhoads Remembered, check out my review of the show as well as the interviews page.