SikTh and Periphery Discuss Collaboration via Revolver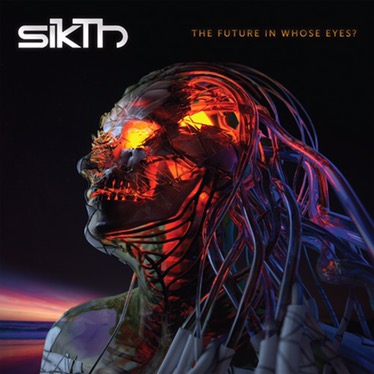 Progressive Metal band SikTh's upcoming record The Future In Whose Eyes? will be premiering on Millennium Night through Peaceville Records next week, with a release date of June 2nd set. One of the full-length's tracks, "Cracks of Light", features special guest vocals from Periphery's frontman Spencer Sotelo, and SikTh has teamed up with Revolver Magazine to bring fans an exclusive interview clip with Spencer and SikTh's Mikee Goodman. The two give a small sneak peek into the track, showing some of their in-studio work, and discuss how the whole collaboration came about, all in a brief two-minute video. You can see it here.
Next Friday marks the official full-length release of The Future In Whose Eyes?, but the record is available for pre-order through Amazon (affiliate link) and iTunes (affiliate link). More info, including a brand-new video for the track "Golden Cufflinks", is available at SikTh's Official Website.