Overkill – New Single Snippet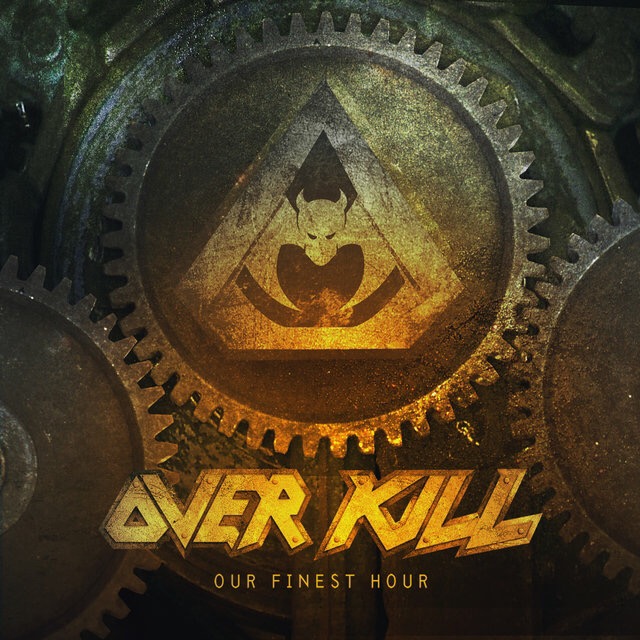 The upcoming release of The Grinding Wheel – a new album from the legendary East Coast Thrashers Overkill – was recently announced, and an official snippet of the first single has surfaced to give fans a taste of what to expect. Courtesy of Nuclear Blast Records, the 30-second snippet of "Our Finest Hour" is available here. The full song is to be released on November 4th, during the first week of Overkill's European tour. The single will be available as a 7″ vinyl, in black, clear, green, and splatter designs, and can be pre-ordered at the Nuclear Blast Shop online. The Grinding Wheel is set for a February 2017 release.
Overkill frontman Bobby Blitz said, "Looks like the 'machine' is up and rolling, but for all good things we wait. The delay for The Grinding Wheel will take us to 2/17, at the start of the US tour… but fear not, the Euro tour will happen and happen with some new music! Friday Nov. 4th, we will let go of the first cut; "Our Finest Hour", available on various colors of vinyl along with some ear shattering madness. We will also have it with us on the road to quench your thirst and fill the hunger. So you heard it here first and you can hear more live the first time on tour! To the road, onward and upward into '17!"
New Jersey natives Overkill will appear at the three-day Rock Carnival in Lakewood, NJ as part of Saturday's lineup, then head out on a European tour. All dates can be found at the Overkill Official Website.