Evil Invaders Release New Music Video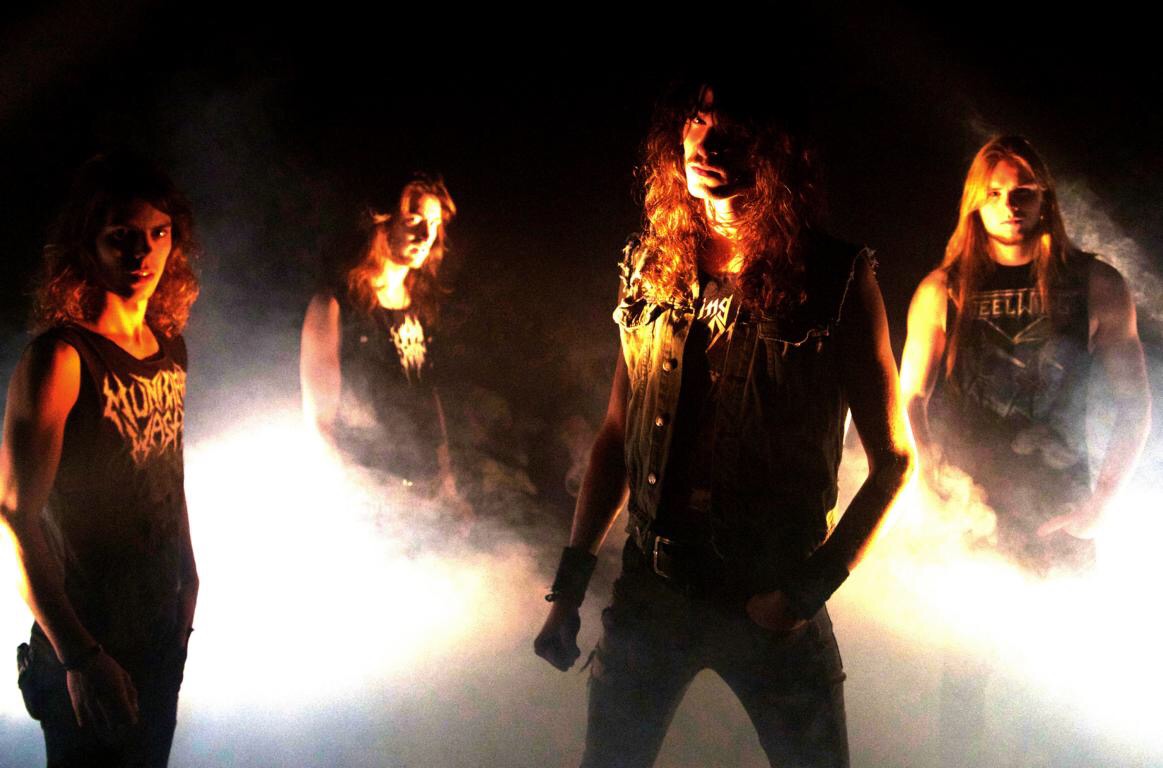 Belgian Heavy Metal Band Evil Invaders have a 4-track EP coming out September 30th on Napalm Records, In For The Kill. A music video for the track "Raising Hell" was released via Decibel Magazine and you can watch it here.
Evil Invaders Frontman Joe says, "Raising Hell is one of our most energetic songs so far! It's about life on the road where there's no time to slow down. Take Motorhead on full fucking speed and you have it! For the video we decided to work with a live setup that reinforces the power, speed and adrenaline that this song already contained. So get ready to get your guts blown out and Raise some fuckin' hell!"
The new EP will be available on the Napalm Records online store and the band's webstore – find it here.
Evil Invaders will head out on tour in October with Suicidal Angels, Skull Fist, Crisix, and Mortillery. Tour dates and more info at the band's official website.