Airbourne Pays Tribute to Motörhead in New Video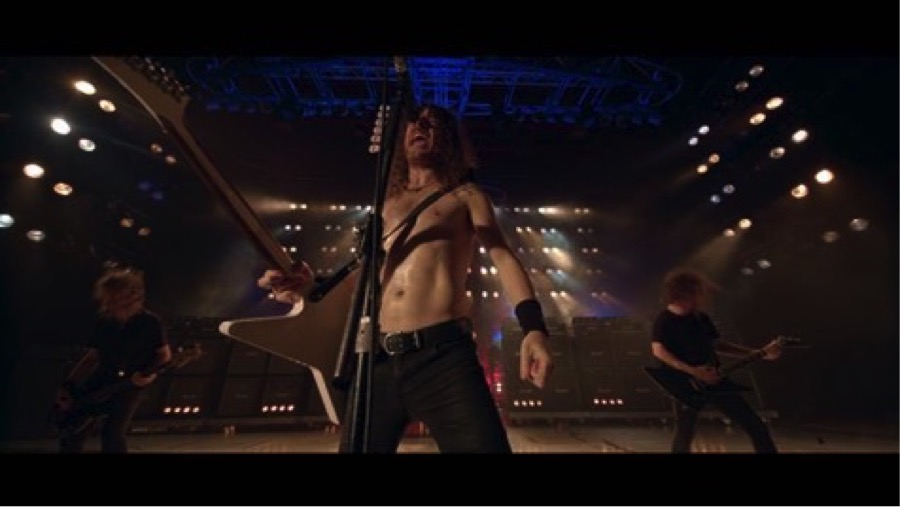 Australian Hard Rockers Airbourne have got a message to deliver while they're Breakin' Outta Hell on their latest studio album. The Spinefarm Records release includes a new track by the name of "It's All For Rock N' Roll", and it's all about Lemmy. The band has made it known that they forged a friendship with Lemmy through many occasions of sharing the stage with Motörhead. Lemmy made a cameo in Airbourne's 2007 video for the track "Runnin' Wild", and it looks like they've included a bit of that footage in this new music video for the Motörhead tribute track.
Airbourne frontman Joel O'Keeffe has some great praise for Lemmy and the band: "When Motörhead played, Lemmy was there for the fans and the fans were there for him. It didn't matter what was happening in the world at that point, because Motörhead was onstage; the crew had everything dialled in, and the crowd were there and lovin' it – all for rock n' roll. Whenever we were on tour, we looked forward to seeing the festival posters with the big Motörhead logo on there, and now there's just a big black hole. 'We are Motörhead, and we play rock 'n' roll,' we were so used to hearing that, and when it's not there anymore, it hits you hard. Lemmy meant so much to us, and so much to rock 'n' roll itself…"
Indeed, Lemmy meant so much to a lot of people, which is why many fans can share in the celebration of him through Airbourne's tribute (that even includes the authentic "bomber" lighting rig). The track is a great one, with a classic rock n' roll vibe. Check out the video below.
Airbourne has a festival on the horizon, their first time taking to the Main Stage at Download Festival in June. Keep up with the band via their Facebook, Twitter, and Official Website.