Tengger Cavalry Release New Single "Cursed"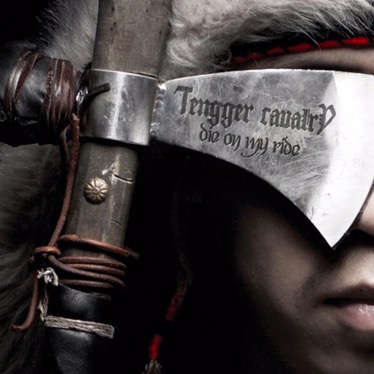 You'd be hard pressed to find many bands that identify as a "nomadic folk metal" group, but it's a title that Tengger Cavalry seems to have invented and claimed for themselves. The recent M-Theory Audio signees have their new record Die On My Ride coming up in just a few weeks, and two singles have been revealed so far, ahead of the June 2nd release. While the title track and "Ashley" both showcase different musical sides of the band, "Cursed" reveals yet another side. The official premiere is available to stream via Metal Hammer: http://teamrock.com/news/2017-05-17/mongolian-folk-metallers-tengger-cavalry-release-video-for-cursed.
Here's Tengger Cavalry frontman Nature G's take on the meaning behind the track: "'Cursed' is about breaking barriers. Society has always put up different mental and physical barriers barring individuals just trying to achieve their dreams. You are too short, you are minority, you are a female not a man, you are from somewhere else, you don't look good enough. All these disadvantages that we think we are born with, are like a curse to us. We are cursed for believing these barriers, aren't we? No, we are not. We need to break this barrier of belief. We need to strike it and claim who we are supposed to be. Cursed, or rise above the curse."
Die On My Ride will be released in digital and physical forms and is available for pre-order now here and here.
Tengger Cavalry also has a slew of tour dates coming up, with a North American tour kicking off the day after the record's release, June 3rd, and summer European festival appearances to follow. All the info can be found at the band's official website: http://www.tengger-cavalry.com