Sinsaenum Releases Exclusive Lyric Video on Billboard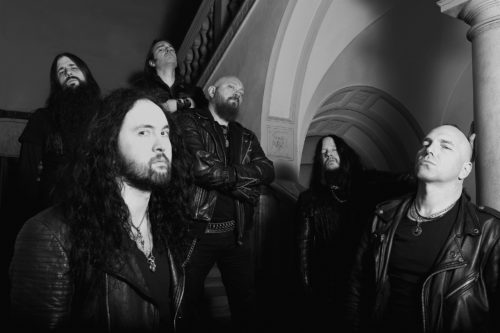 Sinsaenum is a band that's quickly gaining recognition as a Death Metal supergroup. While the roots of the international extreme metal band may have been formed as early as 2010, it wasn't until this year that their debut album Echoes of the Tortured was unleashed onto the world. The current lineup consists of:
Sean Zatorsky (Daath): vocals
Attila Csihar (Mayhem): vocals
Frédéric Leclercq (DragonForce): guitar, bass, synth, vocals
Stephane Buriez (LoudBlast): guitar
Heimoth (Seth): bass
Joey Jordison (ex-Slipknot): drums
Sinsaenum recently partnered with Billboard and premiered an exclusive lyric video for the song "Anfang Des Albtraumes", meaning "The Beginning of the Nightmare", and you can watch it right here. The band cites author H.P. Lovecraft as an inspiration for the music on this track. Despite the German language title, the song is in English and includes a spoken interlude in Hungarian by vocalist Attila Csihar.
Further information on Sinsaenum can be found at their official website, http://www.sinsaenum.com/