Municipal Waste Release New Visualizer Video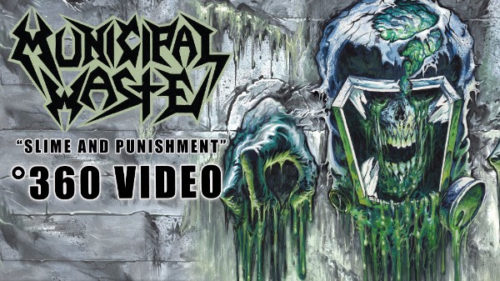 As the release of a new Municipal Waste record approaches, a second video has been released to give a preview of what's to come. "Amateur Sketch" is the last track we heard from the band, and now they've revealed the title track of the album, "Slime and Punishment". The 360 Visualizer video is available on the Nuclear Blast Records official YouTube Channel, which you can find right here: https://youtu.be/4a-jx_fRk3U. Slime and Punishment is set to be released on Nuclear Blast on June 23rd. Municipal Waste will also be a part of Warped Tour this year. Slime and Punishment is available for pre-order via Amazon (affiliate link) and iTunes (affiliate link).
All the band's upcoming tour dates and details can be found at: https://www.facebook.com/Municipalwaste/.