Metallica Brings WorldWired to the UK and Europe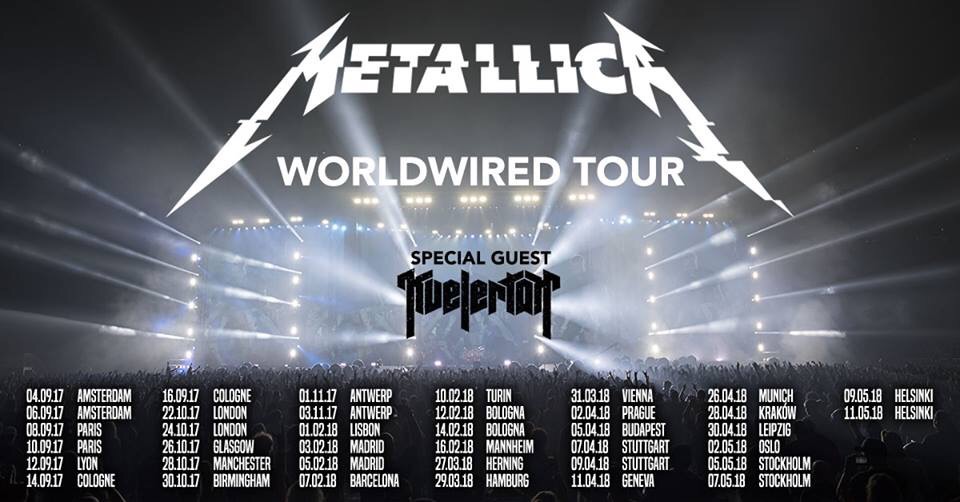 The release of Hardwired…To Self-Destruct has seen a whirlwind of tour dates from Metallica in support of the album. A North American tour spanning the Spring and Summer has already been announced, and now as of today, the band has revealed that they're embarking on a European Arena Tour starting in September. Metallica has already done some dates across the world to support Hardwired…and promised Europe they'd be back later this year. That promise is being kept, and then some, since this huge tour will even continue on into 2018. Norway's Kvelertak holds the support slot for WorldWired.
Tickets are on sale for Fan Club members on March 21st, while the general public can get them starting March 24th. North American ticket sales all included a copy of the Hardwired…To Self-Destruct album in physical or digital form, and now European audiences will get the same treatment. The band will also be offering special packages and experiences that include everything from memorabilia to meet-and-greets. The full listing of tour dates can be found on Metallica's Official Website, through which tickets will be available as soon as they go on sale.