Mark Slaughter Signs to EMP for New Solo Record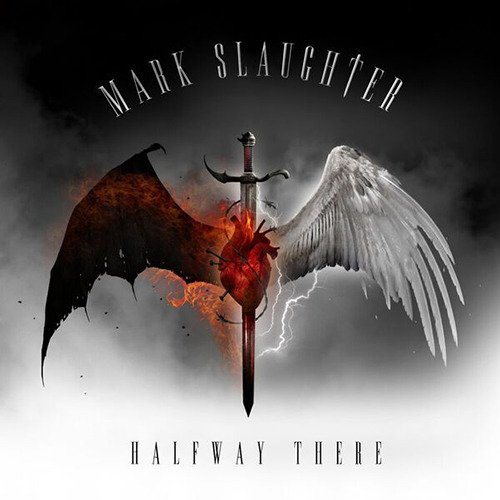 Mark Slaughter delivered a surprise announcement on social media Friday, officially declaring his signing of a deal with EMP Label Group, Megadeth bassist Dave Ellefson's record label. The Slaughter frontman's second solo effort (following 2015's Reflections In A Rear View Mirror) is entitled Halfway There, and it's already set to be released on May 26th. The record has also been signed in a joint venture with Universal Music Japan International and Halfway There will hit shelves in Japan on May 10th, coinciding with Slaughter's Japan tour featuring a stop in Tokyo at the L.A. Metal Summit. The record was co-produced by Slaughter and John Cranfield (AFI, Andy Grammer), and the cover art (shown above) is by "Mister" Sam Shearon, who's worked with Iron Maiden, Rob Zombie, Kiss, and more.
Slaughter fans are clearly thrilled with this announcement – pre-orders came in at such frequency within about an hour to the point where the server for EMP's merch website crashed altogether. They were able to resolve the issue quickly, so fans are currently able to put in their orders without issue, and every order comes with an instant free download of the record's opening track, "Hey You". Halfway There is available for pre-order here.
More on Mark Slaughter at his Official Website and Facebook page.