M3 Rock Festival 2017 Lineup Announced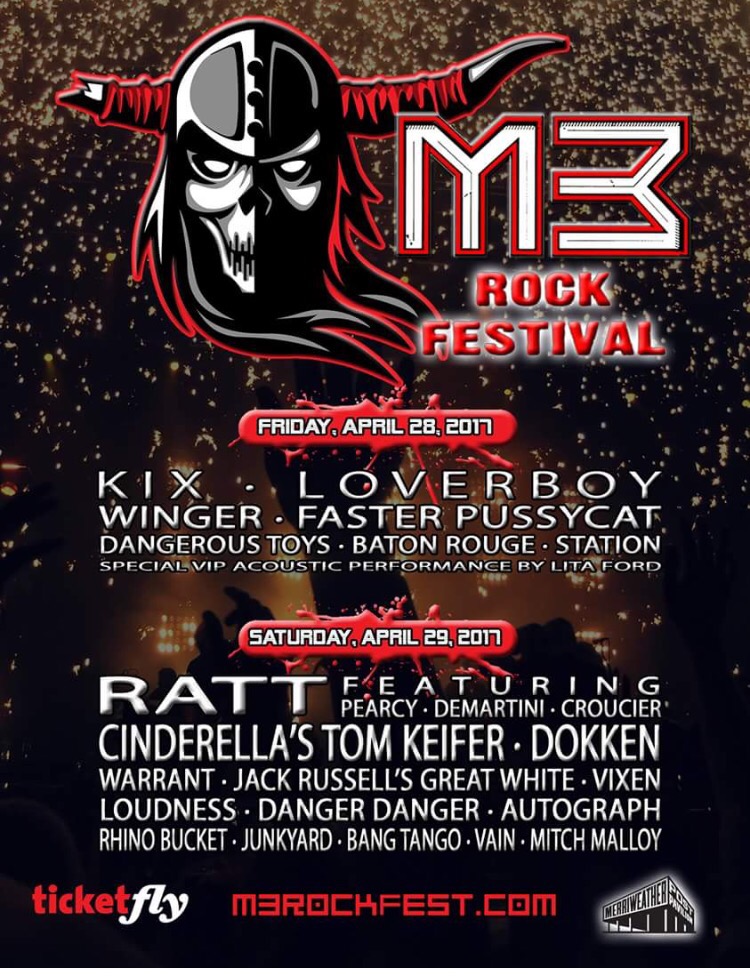 M3 Rock Festival, the yearly concert event in Columbia, Maryland that celebrates the Hard Rock, Glam Rock and Heavy Metal of the 80's, has announced their 2017 festival lineup. Presented by I.M.P, the festival will take place on two separate stages, each with screens simulcasting the other. Merriweather Post Pavilion will once again be the gathering place for many rock and metal fans – the ones who faithfully return to M3 each year, the ones who will discover M3 for the first time in 2017, and everything in between.
The Official M3 Kix-Off Party will be starting things off Friday, April 28th at 3:30pm. Friday's lineup features returning headliners and Maryland natives Kix, as well as Loverboy, Winger, Faster Pussycat, Dangerous Toys, Baton Rouge, and Station, plus a special VIP acoustic set by Lita Ford. Bright and early on Saturday, April 29th at 10:30am is when the second day kicks off, and the lineup will feature Ratt featuring original members Pearcy, Demartini and Croucier, Cinderella's Tom Keifer, Dokken, Warrant, Jack Russell's Great White, Vixen, Loudness, Danger Danger, Autograph, Bang Tango, Vain, and Mitch Malloy.
As M3 approaches its ninth year, I.M.P. is also adding for the first time ever, a third day to the event in the form of the M3 Southern Rock Classic, featuring Lynyrd Skynrd, Charlie Daniels Band, Outlaws, Black Stone Cherry, Molly Hatchet, Blackfoot, Great Train Robbery, and One Nite Stand.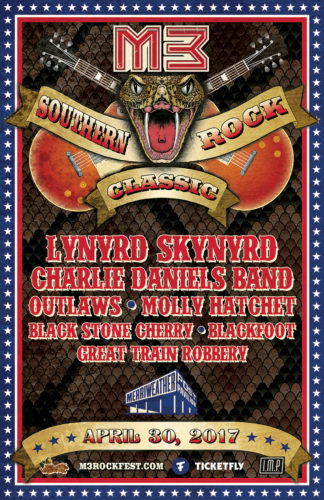 2-Day and 3-Day tickets plus VIP packages for the internationally renowned festival will be going on sale December 9th via Ticketfly. Single day ticket availability to follow shortly after. For further information and updates, visit the M3 Rock Festival Official Website.