Korn Premieres "Insane", New Song Off Upcoming Album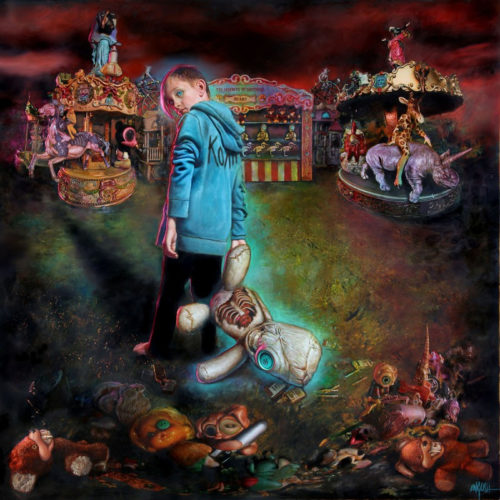 It's been three years since Korn released an album, 2013's The Paradign Shift being the most recent, and last month's announcement of The Serenity of Suffering has fans on tenterhooks awaiting what's to come next from the Nu-Metal band. Previews and teasers have been relieving the suspense a little at a time, but the full premiere of "Insane" takes us one step closer to the album with this opening track. The song was premiered on The BBC Radio 1 Rock Show with Daniel P. Carter on Sunday, August 21st.
Korn also premiered a music video recently for another track off The Serenity of Suffering, "Rotting In Vain". The official video, as well as the official audio for "Insane" can be found on the band's official YouTube channel: kornchannel – YouTube
The Serenity of Suffering, Korn's twelfth studio album, is set to be released on Roadrunner Records (the label on which Korn III – Remember Who You Are and The Path of Totality were also released) on October 21st, 2016. A glance at the cover art, created by artist Ron English, should bring back a few memories for Korn fans of the 1999 album Issues, where the skeletal rag doll seen here made its cover debut.
Korn is currently co-headlining with Rob Zombie on the "Return of the Dreads" tour, and will be heading out on the "Nocturnal Underground" tour alongside Breaking Benjamin this fall. More information at http://official.korn.com/