Judas Priest to Reissue Turbo Album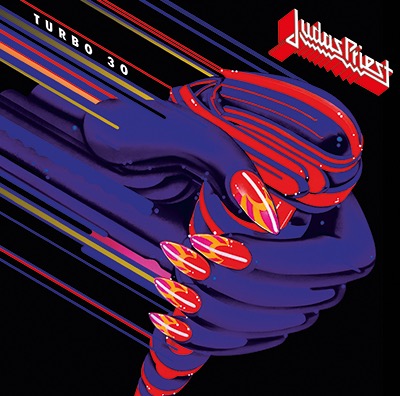 "You won't hear me, but you'll feel me, without warning, something's dawning, listen", the opening lines to Judas Priest's album Turbo, from the song "Turbo Lover". 30 years ago, something dawned as this record was released by the British Heavy Metal legends, and a special 30th Anniversary Edition will be released next year to commemorate Turbo. With guitar synths and some controversial lyrics in tow, April 1986 marked the release of one of Priest's biggest commercial successes. Now, it's being remastered and is set to be reissued in both 3CD and 1LP 180g vinyl options by Sony Music with a release date of February 3rd, 2017. The 3CD set will include a disc of the original album, plus two bonus discs featuring the "Live In Kansas City" show, recorded live during the 1986 Fuel For Life tour.
On the album, the band says, "The 80's is considered to have been the best decade for heavy metal – Judas Priest roared through it and at the half way point went into unchartered territory with 'Turbo'. Always believing that metal should have no boundaries, Priest challenged themselves taking on board new technical inventions to create fresh ideas and push their sound forward. The combined songs show another side of Priest's range of creativity that captures a theme and energy infused with the over the top sensibilities of that era. The 'Fuel For Life' tour certainly encapsulated the decadence of the times! 'Turbo' remastered and accompanied by a pedal to the metal live recording from Kansas reveals Priest on high octane – Raising fists and devil horns to the next level."
The release is available for pre-order here, with various options including merch such as a print, T-shirt, and patch packaged alongside the CDs and/or LP. More on Judas Priest at the official website here.