Hair Nation Festival Set Times Announced




The day of Sirius XM's first-ever Hair Nation Festival is quickly approaching, taking place this Saturday, September 17th. SoCal is the destination for the lineup of Sunset Strip Rockers who are hitting the Irvine Meadows Amphitheater stage for a final time before the venue closes at the end of this year.
The event will be hosted by Eddie Trunk and broadcast on Sirius XM's Channel 39, Hair Nation, the following week on September 24th. This weekend will also see Battle for Hair Nation Festival winners Electric Hound and The Aviators taking to the Festival Stage and Main Stage, respectively, to open the show.
See below for the full list of set times: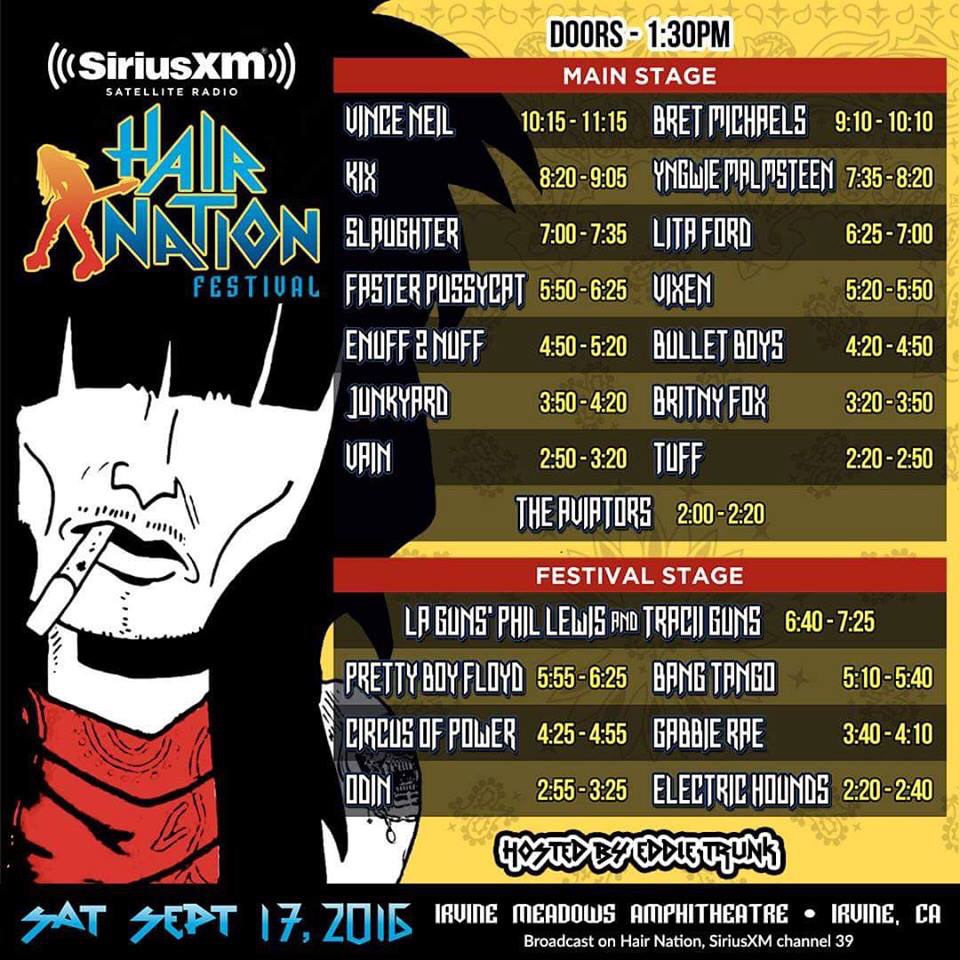 For more info on the Hair Nation Festival, head to hairnationfest.com and the Hair Nation Festival Facebook and Twitter.