EXIST Unleashes Some Prog Death in New Music Video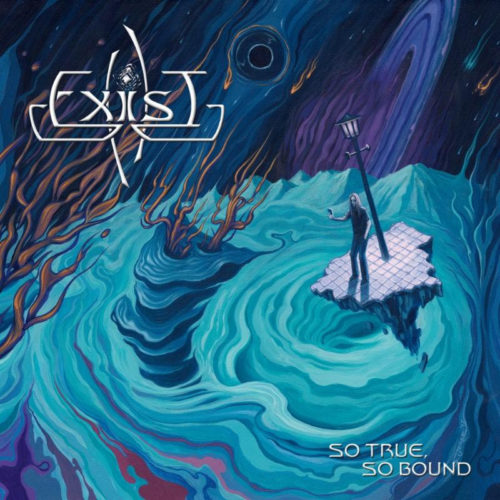 EXIST is a group of musicians out of Maryland that defy many descriptions with their unique touch to Progressive and Technical Death Metal. Their upcoming album is also an upcoming label debut, with Prosthetic Records, as they release So True, So Bound on June 9th. The band recently teamed up with Metal Injection for an exclusive video premiere of the 8-minute long epic track "Fault's Peaks", which you can see right here: http://www.metalinjection.net/av/song-premiere/prog-metal-masterminds-exist-unleash-multi-faceted-wizardry-on-faults-peak.
Here's what frontman Max Phelps has to say about the track: "'Fault's Peaks', the album closer, is probably the best overall representation of So True, So Bound and our sound as it includes all of our elements from psychedelia to heavy, dissonant riffing with a little improvisation sprinkled in. We've jokingly referred to this song as the 'bleed etude', as the right hand pattern is very reminiscent of the Meshuggah song off obZen, no shame there. This song was (and continues to be live) a real bitch to pull off technically, but it was worth it as we're very proud of the composition itself."
EXIST self-produced their new record, with some help on mixing from Nolly Getgood (Periphery) and cover artwork created by Sebastian Jerke (Ahab, Zodiac). So True, So Bound is available for pre-order from Amazon (affiliate link) and iTunes (affiliate link). EXIST is also heading out on a North American tour just a few days before their record release alongside Montreal Progressive Metallers Gorguts. The full listing of tour dates, and all details on the album, can be found on EXIST's official website.