Enuff Z'nuff Premiere New Song off Upcoming Album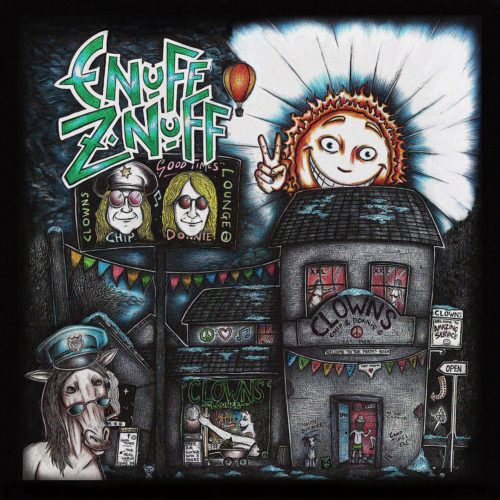 Enuff Z'Nuff has released the first single off their upcoming album Clowns Lounge, "Rockabye Dreamland". You can hear the official audio of the track in the video below.
Clowns Lounge will be an album consisting of unreleased songs originally written in the 80's by Chip Znuff and Donnie Vie, now compiled and re-recorded with Chip on lead vocals, and "Rockabye Dreamland" certainly has that unmistakable classic Enuff Z'Nuff sound.
Enuff Z'Nuff is currently on tour with Tracii Guns, and all the tour dates can be found at http://www.enuffznuff.com/. Clowns Lounge has a release date of December 2nd, 2016.