Devil You Know Renamed Light The Torch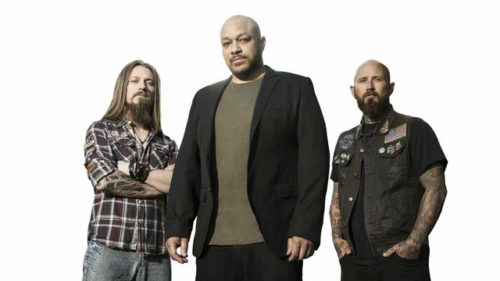 Devil You Know has been revamped, at least in name, as the group consisting of former Killswitch Engage frontman Howard Jones, ex-All Shall Perish guitarist Francesco Artusato, and former bassist for Bleeding Through, Ryan Wombacher, is now going by the name Light The Torch. They've released the following statement indicating the reason behind the change:
"After member issues and legalities continued for a year with no end in sight, we collectively felt it was time to put DYK to rest. Every effort was made to avoid this decision, but it needed/had to be done for the sake of moving forward. We will be forever grateful to those of you who shared that journey with us. With that said, we decided that this was a perfect time to write and record something truly different, something that reflected what we have been through and what we have become. Our new album is almost done being mixed, and there will be many more details coming in the following days and weeks. We are LIGHT THE TORCH. See you soon."
As you can see from the band's statement, a brand-new full-length is also on the way – but Devil You Know songs will certainly not be wiped from the band's setlist. You can see further details and more about the newly renamed Light The Torch at their official Facebook page: https://www.facebook.com/LightTheTorchOfficial.