Cosmosquad Unleash Drum Playthrough Video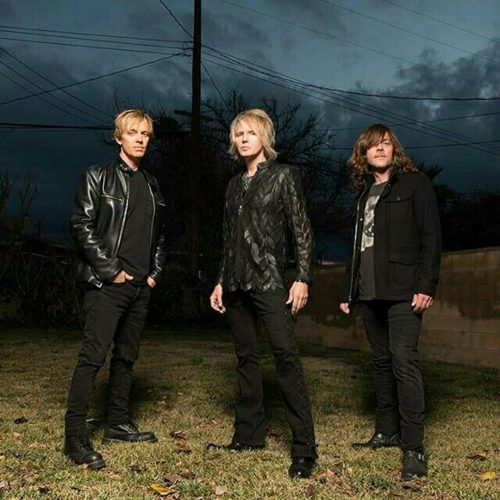 Progressive Rock/Metal/Fusion band Cosmosquad recently released their first album in almost a decade, by the name of The Morbid Tango. This trio is made up of guitarist Jeff Kollman (who's played with Glenn Hughes, Mogg/Way, ASIA feat. John Payne, and most recently, the Alan Parsons Live Project), Shane Gaalaas (known for his work in B'z, Diesel Machine, MSG, and with Michael Schenker, Yngwie Malmsteen, and more) and bassist Kevin Chown (Tarja, Paul Gilbert, Der Elefant, and more). Now, the band has revealed a multi-cam drum playthrough video featuring Shane Gaalaas on the track "Recollection Epilogue", which you can see right here via Pearl Drums' YouTube Channel.
Gaalaas has given some insight into The Morbid Tango: "It took awhile for the Cosmos to align itself once again but some things just happen all in good time…From our early writing jams, it was evident we were onto something profoundly cosmic. We could've easily made 3 records from all the ideas we had…just flowed out naturally and uninhibited. We used a couple of first takes live off the floor in there which rarely happens these days but, it just worked! This record feels right for me because it incorporates so many things that I love about music. Firstly, being spontaneity and synergic energy. It's like the soup broth: If you get that right off the bat, you're in good shape. There are some masterful arrangements that really take the listener on a ride. Akin to life, it paralleled so much of the roller coaster craziness we had going on during this time and really stretches some stylistic boundaries far into the abyss. The guys played their asses off musically and Jeff's guitar brilliance takes it another step beyond. I love the balance between old school raw organic and modern production electronica. I think we found a nice recipe of both to keep the listener interested and curious as to what will happen next."
The Morbid Tango is available on Amazon (affiliate link) and iTunes (affiliate link).
More on Cosmosquad can be found here: https://www.facebook.com/Cosmosquad/