Concert Review: Warrant at Tupelo Music Hall (With Red Sky Mary)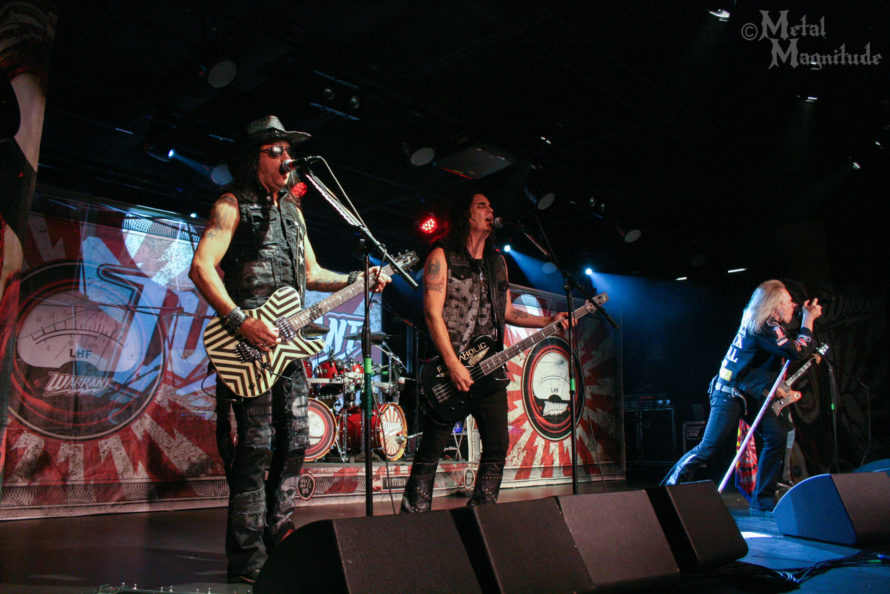 "Louder, Harder, Faster!" The chant which united the voices of a packed house with the strong pipes of Robert Mason when Warrant rocked Tupelo Music Hall last weekend. Through a rock and roll call and response of sorts, the audience was thrilled to join in as the Down Boys played their new track on this Northeastern stop along the Louder Harder Faster Tour 2017. September 17th marked the date for Warrant's second New Hampshire stop of the year, but it wasn't only new songs that made it onto the setlist that night in Derry – just about all the tracks you'd expect to hear off the classic albums that made the band an MTV hit made an appearance as well.
Before Warrant took to the stage, the spotlight was on a band that's been called "The Rock 'N' Roll Machine", Red Sky Mary. This group of New Hampshire locals consists of Sam Vlasich (vocals), Tom Boisse (guitar), Gary Boisse (bass), and Barrett Goeman (drums). Song after song, Red Sky Mary delivered an endless energy, making their appreciation of classic Rock and Roll clear as day while applying their own spins, twists, and influences. A varied setlist filled their 40-minute opening slot, covering a solid amount of their discography. The track "Scorpio", off the 2012 record Red Witch, is one that particularly stood out in the show. A personal favorite of mine, the song seems to stand as the perfect blend of different eras, representing 1970's-style heavy rock with just the slightest Black Crowes-esque vocal touch and a solid guitar solo worthy of a renowned classic hard rock song, all while remaining an excellent example of modern-day original Rock and Roll. It's been just over a week since this show and "Scorpio" is still stuck in my head. In truth, the same could be said of the rest of Red Sky Mary's material, as it's evident the quartet knows how to successfully blend decades of bluesy rock into their own catchy riffs and choruses – and speaking of catchy, "All Hell's Breakin' Loose" off River Child is practically the definition of the word.
While Red Sky Mary's original music is enough to captivate an audience of rock fans, what better way to raise the excitement even further than through a cover of a well-known and well-loved classic? "Highway Star" made it into the set at one point, prompting many to sing along – but throughout the show, there were also a notable amount of audience members singing along with the band's originals, showing the integrity of their growing fanbase. Just before the show, I had the chance to interview Red Sky Mary's Sam and Tom, with great results, as they're an entertaining pair. You can read the pre-show merch table chat right here.
When a band is genuinely having fun during a show, that high energy resonates with the audience, and this is exactly what came across as soon as Warrant hit the stage. With four original members holding their place in the lineup, and a strong fifth to front, it's clear that Warrant has great chemistry and an enthusiasm that's electrifying. Vocalist Robert Mason is constantly in motion, making use of the whole stage, engaging with fans and not missing a note, all with an occasional red solo cup in hand (it's just water – he swears!). Between Erik Turner and Joey Allen, there's an almost subliminal synchronicity as they exchange with each other the lead and rhythm guitar parts seamlessly. Jerry Dixon has a stage presence extending far beyond the sonic resonance of his admirable bass skills, bringing life into the low end with the greatest of ease. And while all members do contribute to backing vocals, of particular note are the impressively high harmonies belted out by Steven Sweet behind the drums, not to mention his prime percussion.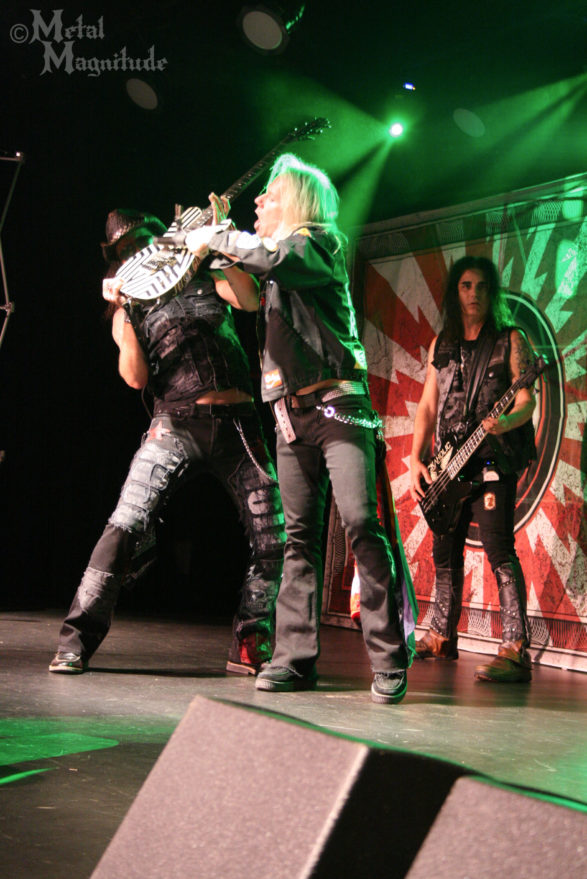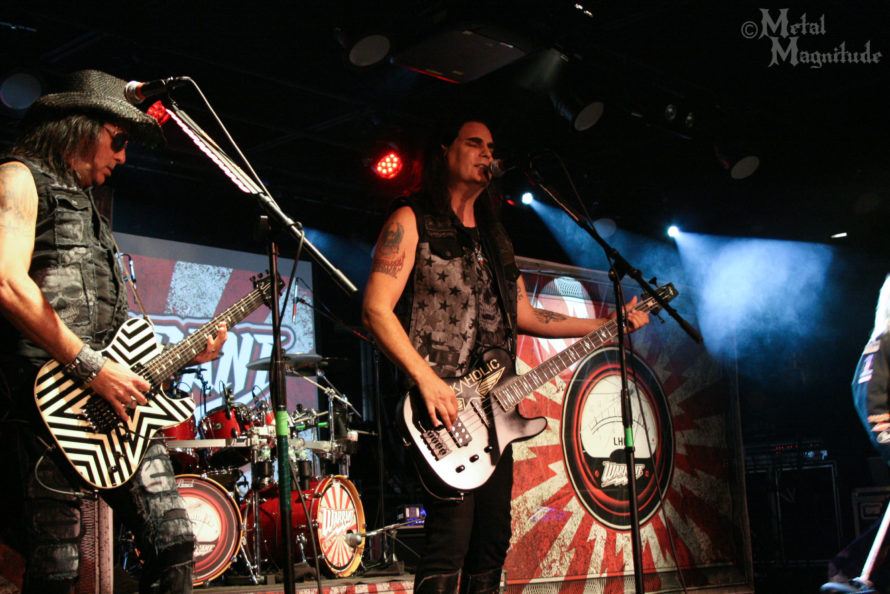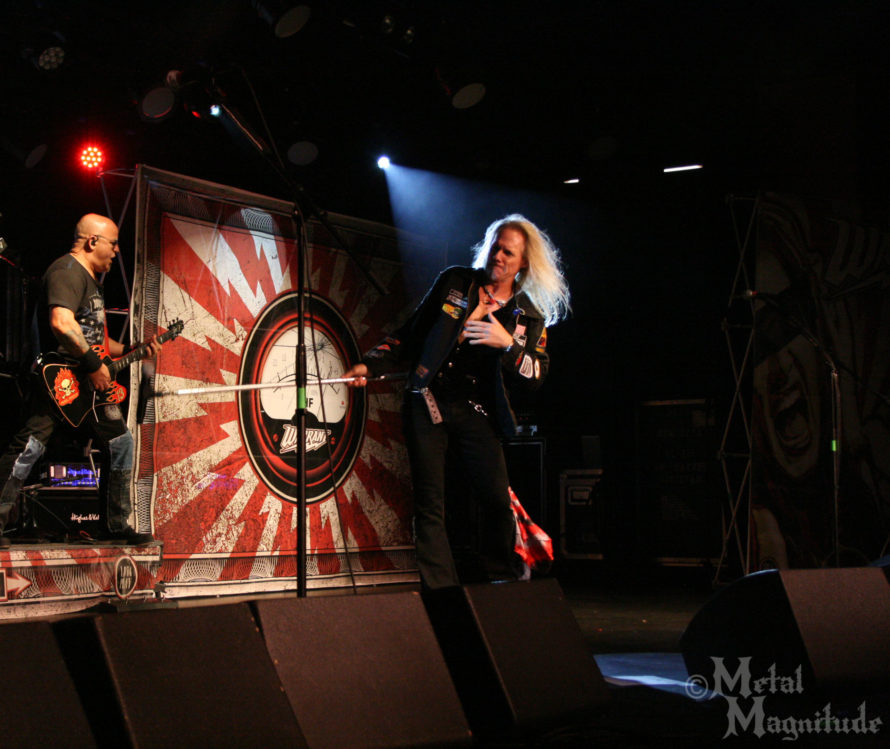 "Down Boys", "Sometimes She Cries", "I Saw Red" – the list goes on, but you name it, they played it. Everything you'd come to a Warrant show for and more, with a few surprises here and there. Formations of faithful fans made it clear they loved what they were hearing and wanted more. "Uncle Tom's Cabin" is one of my favorite Warrant songs, and it's always thrilling to hear this complex piece of songwriting live. "So Damn Pretty" tends to be an underrated track, which may or may not have something to do with a few controversial lyrics – but all in the spirit of rock and roll, one has to admit it's catchy as hell.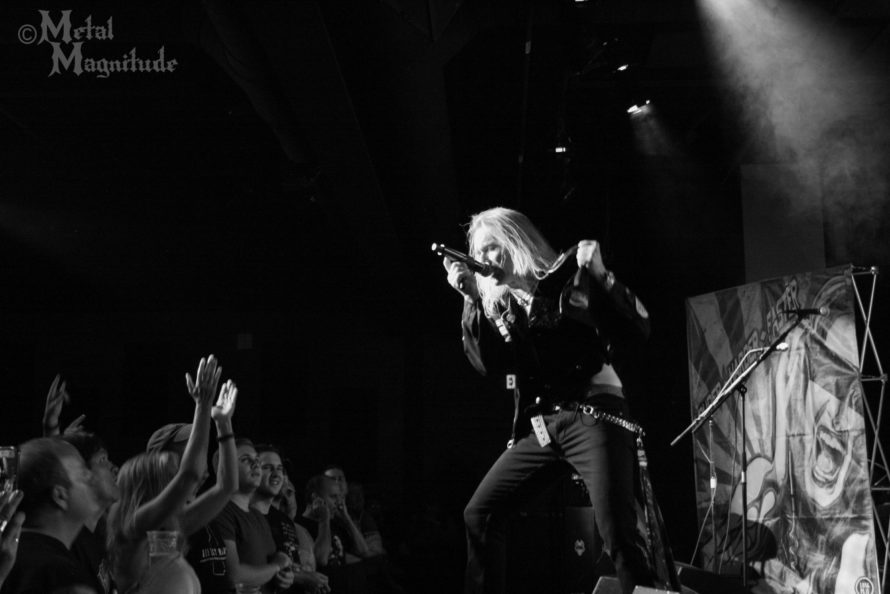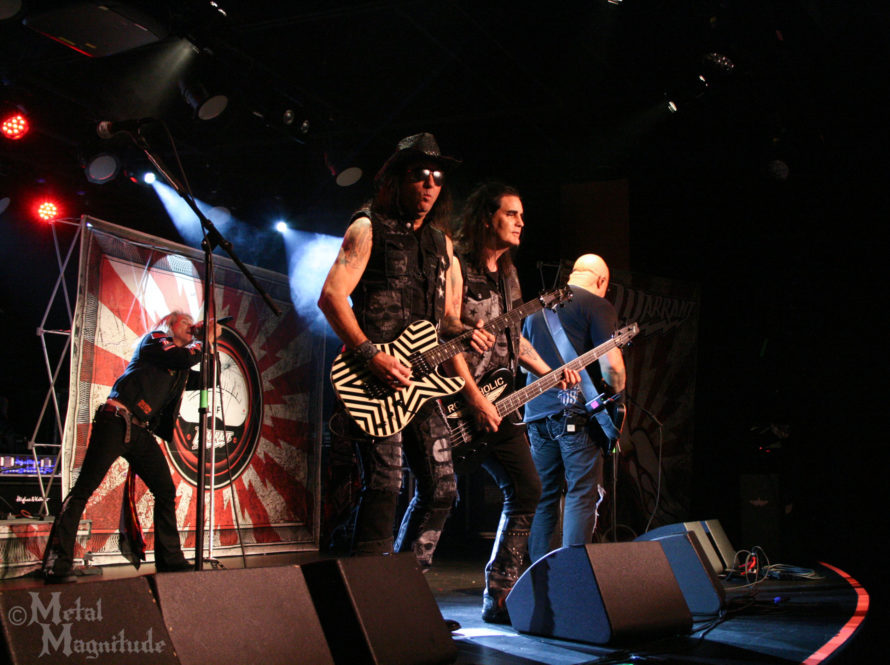 In a day and age of endless debate on whether smartphones should be present during a live show, Warrant took a stance on the topic just once, for "Heaven". Before the song began, Robert instructed the crowd to take out their phones, hit record, and sing along – of course, nearly everyone obliged. Another moment that caught my attention was when the band decided to pull something from their past discography – a track that's newer than DRFSR but older compared to Louder Harder Faster – "Dusty's Revenge", off 2011's Rockaholic. I will admit that when the song was introduced, the title was not one familiar to me – but the moment I heard the opening dobro-like Southern Rock/Blues guitar work and harmonies as they then proceeded to explode into a hard and heavy rocker, the song became a new favorite straightaway. Last but not least and love it or hate it, "Cherry Pie" has got to be one of the most iconic Warrant tracks, one which would naturally make it into a closing spot on their setlist. Even so, the show couldn't come to a complete close without an explosion of confetti flying off the stage right into the front row; an enjoyable surprise for the crowd, though maybe not so much for those who had to pick up the sea of color after the fact – their job was helped along by a few enthusiastic fans who grabbed some as a souvenir.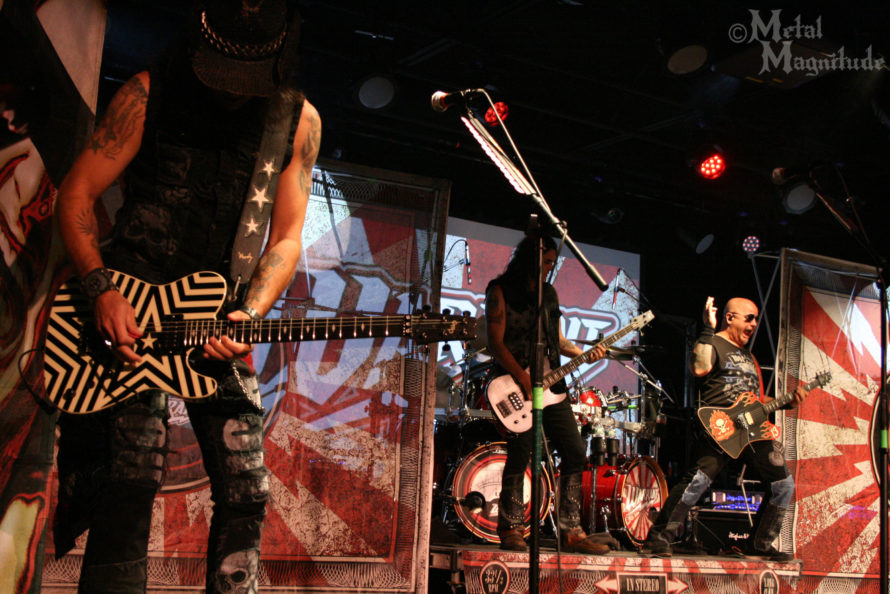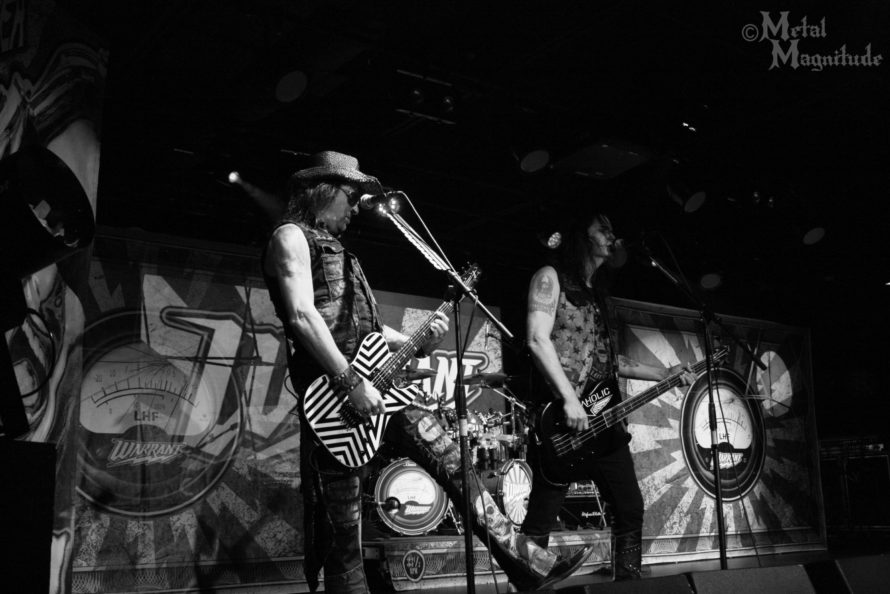 Nothing but smiles all around as the signature sound of a classic band filled the Music Hall that night. The songwriting of the late Jani Lane unquestionably lives on, perfectly infused with the spirit of new Rock and Roll writing, and blended into a dynamic spark embodied by the current Warrant live show. Whatever you do, don't miss any chance to catch them on tour.
Warrant Gallery:
Red Sky Mary Gallery:
[All concert photos ©Metal Magnitude 2017. Please do not copy or use without permission.]
Warrant's current run in support of Louder Harder Faster is ongoing, with dates already set through to early 2018. Keep an eye on http://www.warrantrocks.com/ to see when they'll be hitting a venue near you. Louder Harder Faster is out and available via iTunes (affiliate link) and the Frontiers Webstore.
Meanwhile, Red Sky Mary also has plenty lined up for the Northeast, and you can follow the band through their official Facebook page here: https://www.facebook.com/redskymary/.