Cavalera Conspiracy Officially Announces New Album Release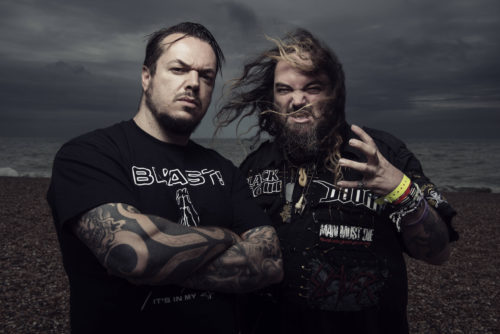 Cavalera Conspiracy, the band and project formed by Sepultura's founding brothers, Max and Igor Cavalera, teased the prospect of a new album a few months back. Now things are official, as a new studio album has been announced under the title Psychosis. Napalm Records is the label providing the home for this, the fourth effort from Cavalera Conspiracy, produced in conjunction with the band's personal friend, Arthur Risk. Here's some of what Max Cavalera has to say about the record: "The album right now is finished…There are nine songs. We've got one song with Justin from Godflesh –  just a great Nailbomb, Godflesh, Cavalera kind of song. The rest is all pure thrash madness. And we had it mastered a couple of days ago by Joel Grind from Toxic Holocaust; he mastered the album. And it's great, man. It's a beast of an album. I think a lot of people are are gonna be surprised when they hear it. It's, for me, the best of all the Cavalera albums, my favorite one".
For a reminder of the spring teaser, head to Napalm Records' YouTube Channel. Psychosis is set to be out on November 17th, and you can check out http://www.cavaleraconspiracy.net for more.