Babylon A.D. Release New Video for Upcoming Record "Revelation Highway"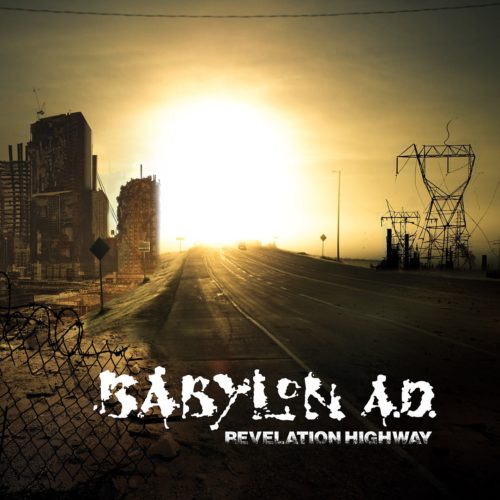 All original members with all new material, Babylon A.D. have recently announced the upcoming release of their latest album. Not too long ago, the band released LIVE@XXV to celebrate their 25th anniversary of recording together. Now, on November 10th, 2017, Revelation Highway will mark the 30th anniversary of Babylon A.D.'s formation with a 10-track release on Frontiers Music Srl. For the first look and an early taste of the high-powered Rock'n'Roll Babylon A.D. has to offer on Revelation Highway, check out the music video for the opening track, "Crash and Burn".
Here's a statement from frontman Derek Davis on the band's latest work: "This record kicks ass, from the opening track 'Crash and Burn' to the last track 'Saturday Night'. The band had a blast making the album and a lot had to do with original founding member lead-guitarist John Matthews rejoining the band. He really lit the fire that got the bands blood pumping to make a new record. For me it was awesome to produce and mix such a cool record. It's very hard hitting yet melodic, with some great lyrical story telling and great stand out tracks like, 'One Million Miles', 'Tears', 'Rags to Riches, and 'She Likes To Give It'. The songs are so catchy and memorable on the first listen I know our fans are gonna love it! And of course there are some burning guitar leads to keep the metal heads happy. The band is very grateful that Frontiers Music Srl listened to the tracks and felt the same way about them as we do and offered us the opportunity to get this record out. We can't wait to hit the road and play the material live."
And hit the road, they will. Babylon A.D. has just a few live dates announced so far for the UK and Europe, but plans for further touring are currently in the works, including a US run. Revelation Highway is available for pre-order now in CD & Vinyl form via the Frontiers Music Official Shop and digitally via iTunes (affiliate link). Visit http://www.babylonad.com for details, updates, and upcoming shows.