Avenged Sevenfold Unveils New Single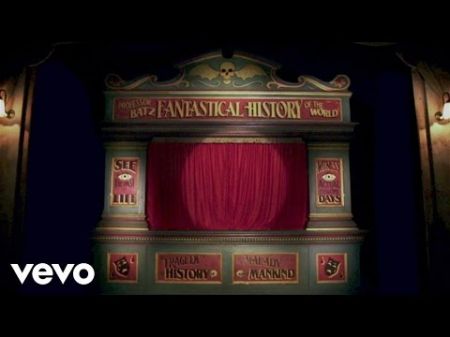 Avenged Sevenfold has set the stage for a new album release with the unveiling of their brand-new single entitled "The Stage". This is the first new music to be released from Avenged Sevenfold since 2013's Hail To The King, and is accompanied by a music video which can be viewed on the band's official Vevo and on their official website.
There's no end to the rumors surrounding the band lately, with cryptic hints popping up here and there of a potential new album. Though any kind of official confirmation has yet to be released, there's been plenty of speculation leading many to believe that a new album entitled Voltaic Oceans will come out later this year. The main source of this information seems to have been the Instagram of Chris Jericho of Fozzy, who posted a picture of the Deathbat marked with the date 12/09/16, and the tag "Voltaic Oceans" – a post that was deleted shortly after its posting. Also fueling the rumors is the appearance of the "Deathbot" – a interactive website featuring a skull resembling the Deathbat that answers visitors' questions. Even the Deathbot drops hints of the new album – pay a visit to the site and see what you can find out.
As for "The Stage", the eight and a half minute track seems to take the listener on a journey through the sounds of almost every Avenged Sevenfold album to date – riffs resembling Hail To The King, melodies reminiscent of Avenged Sevenfold and City of Evil, and an overall feel of Nightmare sneaking in, maybe even with touches of Waking The Fallen underlying. "The Stage" is available to download on iTunes, Amazon, and Google Play, and to stream on Apple Music and Spotify: Find all the options right here and keep an eye out for further A7X updates.